Brief history of Aeroclub Ushuaia
Learn about our history!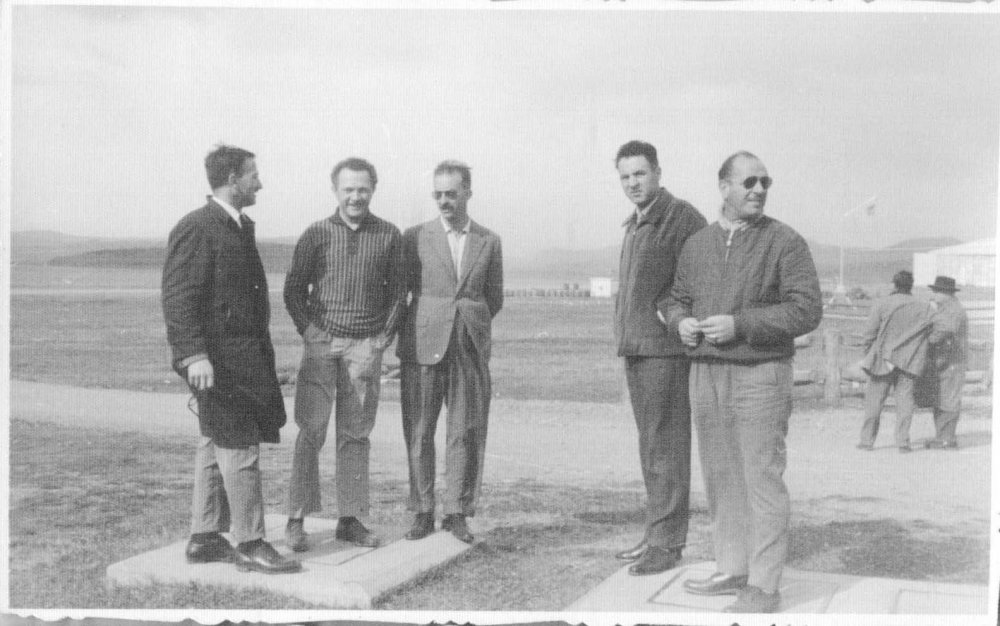 On June 16, 1949 a Piper PA 12, three-seater, registration LV-YDZ, arrived in Ushuaia under the command of the flight inspector of the National Directorate of Civil Aviation Mr. Alberto VICO, accompanied by the veteran of commercial aviation Mr. Gerardo Lorenzo. This trip helped Vico to promote the creation of an aero sports entity in the territory of Tierra del Fuego.
Vico was a pioneer throughout the vast Patagonia, helping to found what are now powerful aeroclubs.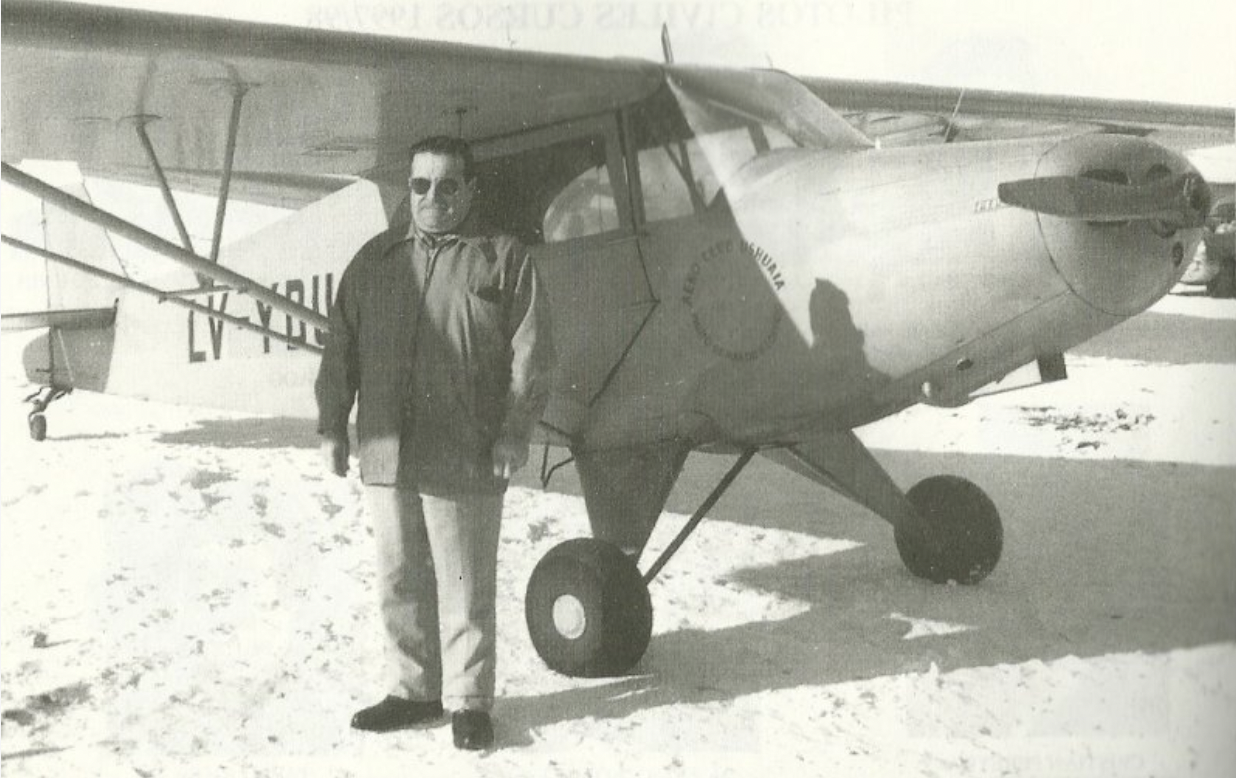 Brief history of the Aeroclub Ushuaia Flight School
On August 30, 1954, a group of local aviation enthusiasts formally met and appointed a commission to "provisionally support and represent the group of supporters of aviation as a sport, and to undertake the immediate interim organization of the entity".
The first committee was formed by Francisco RESTOVIC, as President, Vicente PADIN, as Secretary and Jorge MILES as Treasurer. Leaving the Aeroclub Ushuaia founded. The institution was legally constituted on September 5, 1954.
On May 10, 1959, the Air Pilot School and Training Center was inaugurated, with only one Piper PA-12 three-seater, registration LV-YDU.
The presence of this aircraft destined to instruction is nowadays increased with two Tomahawk aircrafts and an Instrument Flight Simulator, with two stable instructors, Pablo Cofre and Daniel Jones. This school is proud to have given birth to pilots that in time gave life to the Aeronautics Direction of Tierra del Fuego, and others joined Austral Líneas Aéreas, Aerolíneas Argentinas and other private companies.
Many people have collaborated in the growth of the club, counting today with an endowment of 8 airplanes, a barbecue area for 50 people with the best view of the city and the bay, pilot's lounge, passenger lounge and a hangar to house 10 airplanes.
The presence of the club has been and will be an icon in the history of Tierra del Fuego. For years he was the nexus that contributed to the life of the settlers of the Beagle Channel coast, collaborating with the Argentine Navy in the support of these settlers.
Today this social role has changed with the presence in two very marked fields, teaching in the aeronautical world and tourism. Visitors who have the opportunity to fly over our city and its surroundings are sure to have one of the best experiences.