Price
USD 55 per person.
USD 70 (if only one passenger).
Duration
The duration of this flight is
15 minutes.
Tour
Get to know Ushuaia City and Le Martial Glacier
City of Ushuaia and Le Martial Glacier
The fifteen minute flight starts at the old airport of Ushuaia City, where the Aeroclub is located, just 10 minutes walking from the center of Ushuaia City.
Upon arrival at the Aeroclub, you will be welcomed by one of our pilots who will provide you with all the information regarding the flight to be performed, as well as safety information.
When everything is ready, you will board one of our eight aircraft, which will have been previously selected by the pilot to best meet your needs. All our aircraft are in perfect maintenance condition, complying with the most demanding maintenance standards.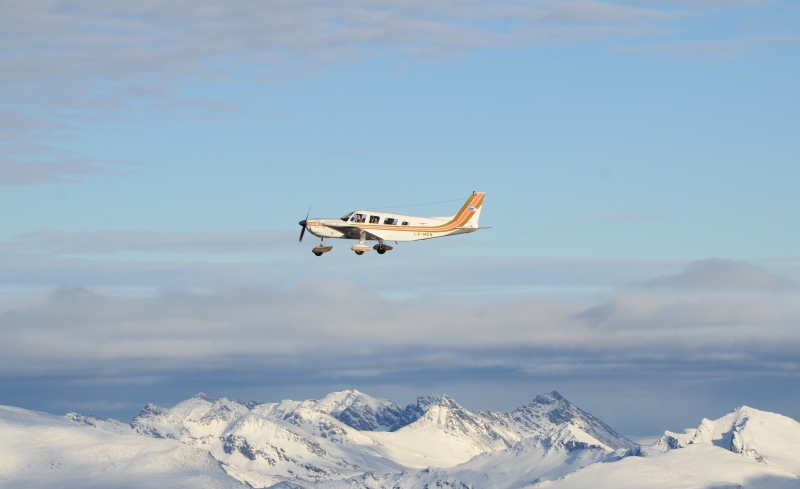 "Attention is 100% personalized. Before, during and after the flight our pilots ensure the well-being of our passengers."
After takeoff, the average altitude is 1,500 feet, which is equivalent to approximately 450 meters (1,000 feet). As we ascend we cross Ushuaia Bay towards Playa Larga. Once there, we began an unmissable flight over the entire city of Ushuaia, starting from the east side (industrial park), passing through the center of the city of Ushuaia, the port, the hotel sector, the impressive Le Martial Glacier, the residential sector located west of the city and finally Mount Susana.
After the flight over the city, we will pass over the Golondrina Bay, and with a privileged view of the Ushuaia International Airport, we will begin our descent towards the landing. On our approach to the old airport (where the Aeroclub Ushuaia is located) we will once again fly over the Bay and the city center.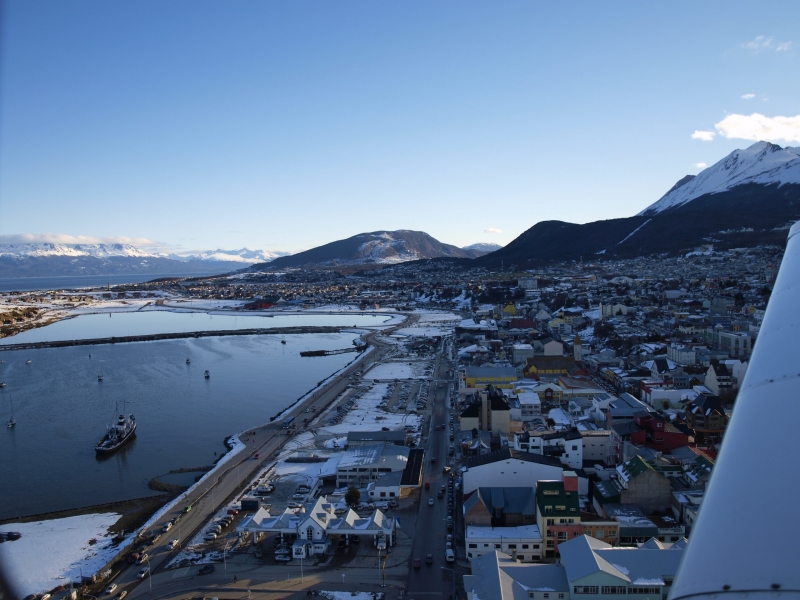 Would you like to book a flight?
It is possible to make a free reservation. You can fill out the following form and we will contact you as soon as possible.
*All our flights are subject to change or cancellation. Weather conditions (cloud cover, precipitation, turbulence, etc.), aircraft operational issues and other factors may cause variations in circuits and even cancellations.