City of Ushuaia, Tierra del Fuego National Park, Beagle Channel and Les Eclereurs Lighthouse.

The half hour flight starts at Ushuaia's old airport, where the Aeroclub is located, just 10 minutes walking from downtown Ushuaia.
Upon arrival at the Aeroclub, you will be welcomed by one of our pilots who will provide you with all the information regarding the flight to be performed, as well as safety information.
When everything is ready, you will board one of our eight aircraft, which will have been previously selected by the pilot to best meet your needs. All our aircraft are in perfect maintenance condition, complying with the most demanding maintenance standards.

"Attention is 100% personalized. Before, during and after the flight our pilots ensure the well-being of our passengers."

After takeoff, we climb to an average altitude of 1,500 feet, which is equivalent to 450 meters approximately, while flying over Ushuaia Bay and the city. In this first stage, you will be able to see the most outstanding buildings of the city, the Andes Mountain Range and the famous Le Martial Glacier.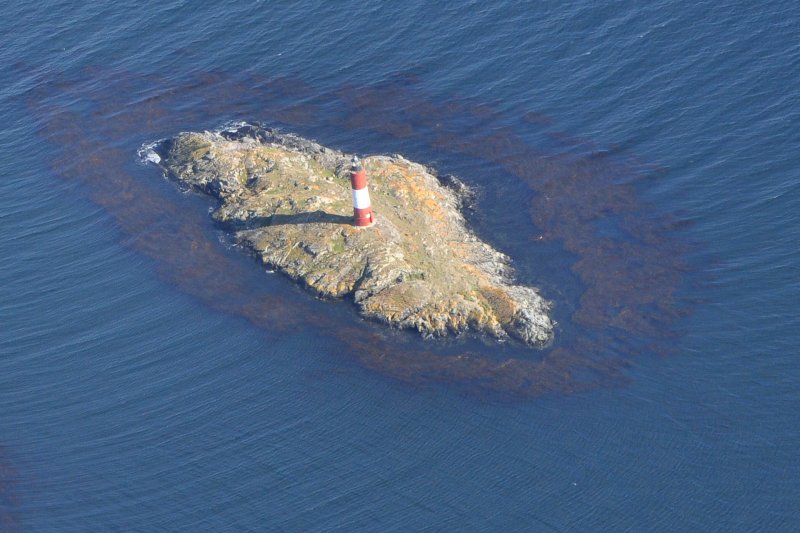 We leave the city behind and head west towards the Tierra del Fuego National Park. On our way to the park, we can see Golondrina Bay, the Pipo River Valley, Cañadón de La Oveja and Mount Susana. Once in the National Park sector, the main points of interest of the reserve are sighted: Ensenada Bay, Lapataia Bay, Redonda Island, Estorbo Island, Roca Lake, Black Lagoon, Green Lagoon, among others. We will continue flying west to the international border with Chile at Milestone XXVI, where we can see the Yendegaia Bay with its imposing glacier, located in Chilean territory.
A 180º turn is made to fly over the Beagle Channel on an easterly course. Se I could see the imposing Chilean Hoste Island, Murray Channel, Navarino Island, Puerto de Navarino. The islets that make up the Bridges Islands are flown over, contemplating the Falkland Islands International Airport, the Island of the Wolves, Bird Island, and most importantly: the enigmatic and solitary Les Eclaireurs Lighthouse.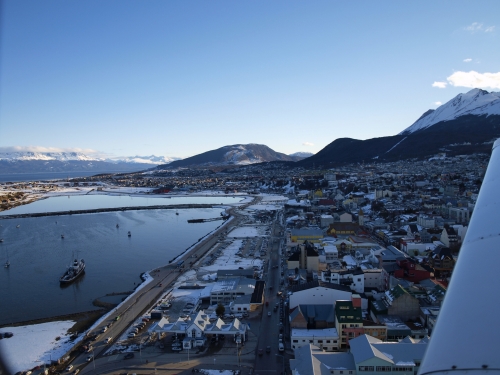 In the final stage of our flight, we leave behind the lighthouse area to fly over the Estancia Túnel while we return to Ushuaia Bay, where we fly over the city in descent and then land at the Old Airport. It is at this precise moment when you have the best views of downtown Ushuaia from above.

Important:
It is possible to make a free reservation. You can call us or send us an email to make a reservation(click here). The passenger selects the day and time of his preference. To know the rates of our flights, click here.
All our flights are subject to change or cancellation. Weather conditions (cloud cover, precipitation, turbulence, etc.), aircraft operational issues and other factors may cause variations in circuits and even cancellations.