Last Sunday, December 16, the traditional New Year's Eve lunch was held at the Aeroclub's barbecue area, with the presence of numerous members.
This is the culmination of another year of productive aeronautical activities, promoting civil aeronautics at the ends of the earth.
Among the attendees, raffles were held, and the winners were members LOPEZ, QUINTERO and VERA, who received unexpected gifts, amidst the applause, cheers and whistles of those who were not so lucky.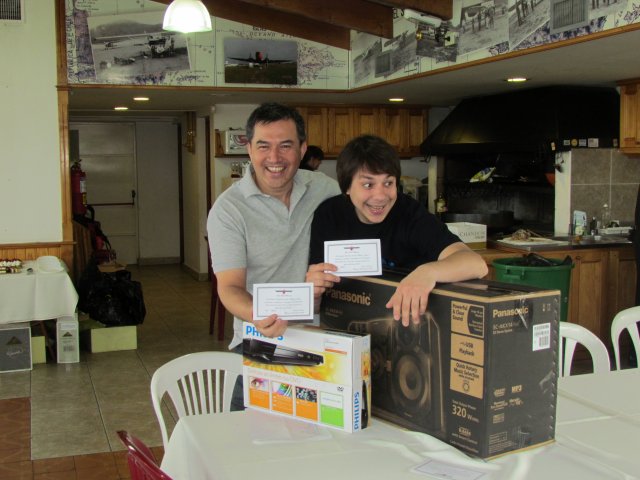 At dessert, it was the turn of our President, Mr. Eduardo ORTEGA, to speak and he made a brief balance of the year, which was largely positive.
In this way the Aeroclub Ushuaia formally says goodbye to the activities carried out during 2012 and prepares to face a difficult 2013, with the same attitude with which it has been doing for more than 50 years.