The Aeroclub Ushuaia announces to the public that it has offered for SALE the aircraft Piper Cherokee 140, PA 28-140 Papers and clearances up to date. No accidents or incidents. Sole owner.
Interested parties: Contact the Aero Club Ushuaia at (02901) 421717 / 421892 or by e-mail: contacto@aeroclubushuaia.org.ar for more details and sale value.
Intermediaries abstain, no commission is paid.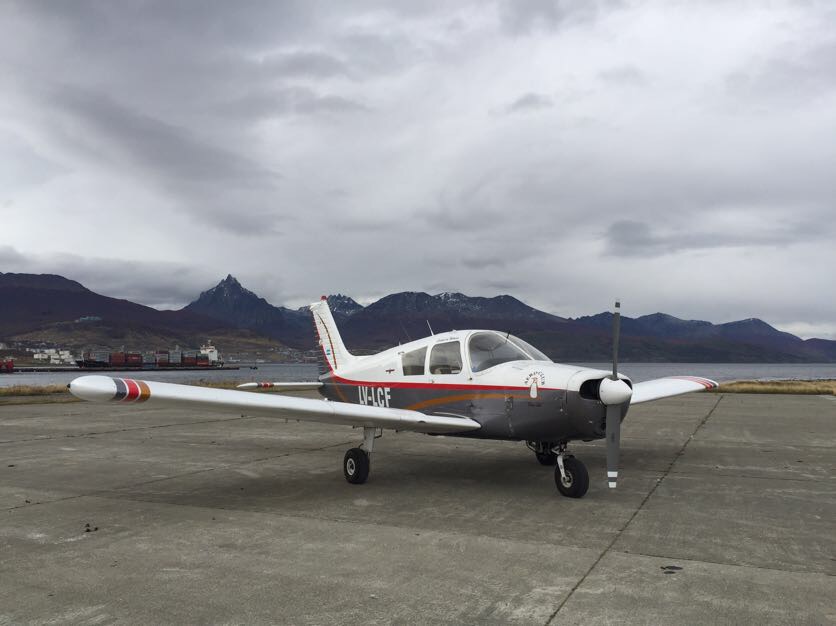 DESCRIPTION:
Model year: 1972.
Very good general condition.
Sole owner.
Always hangared.
Capacity: 3 seats – Ideal for training. Fixed train.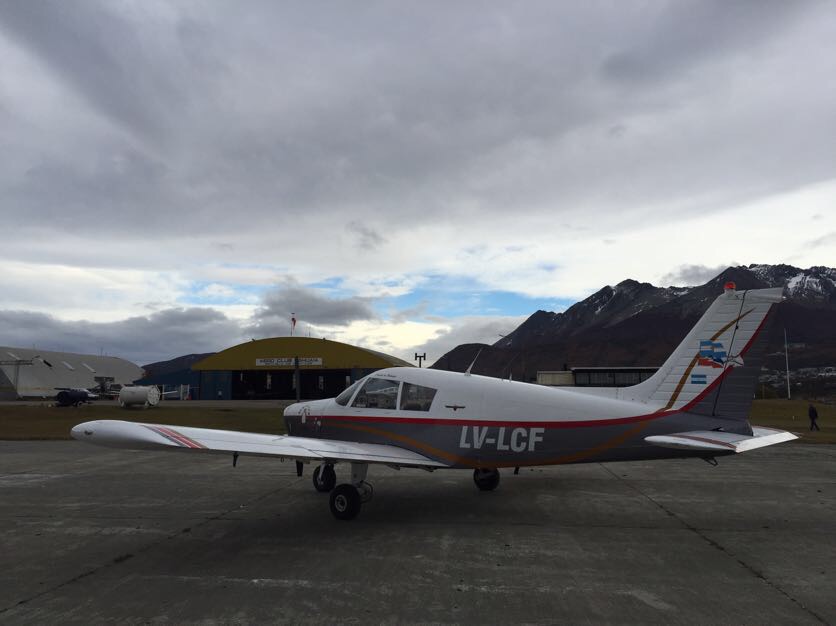 Glider: Grand total 8,920 hours. Expiration March 2019 (delivered with room in force). Excellent condition.

From 1000 hours: 10 hours.

Train: Complete route.

Engine: Lycoming O-320-E3O. 2000 hours ahead.

Propeller: Sensenich 74DM6-0-58, NEW.

DURG: 0 hours. 2000 hours ahead. Enabled until 2030.

Qualified up to 10946.6 hours grand total or 2000 T.B.O. hours.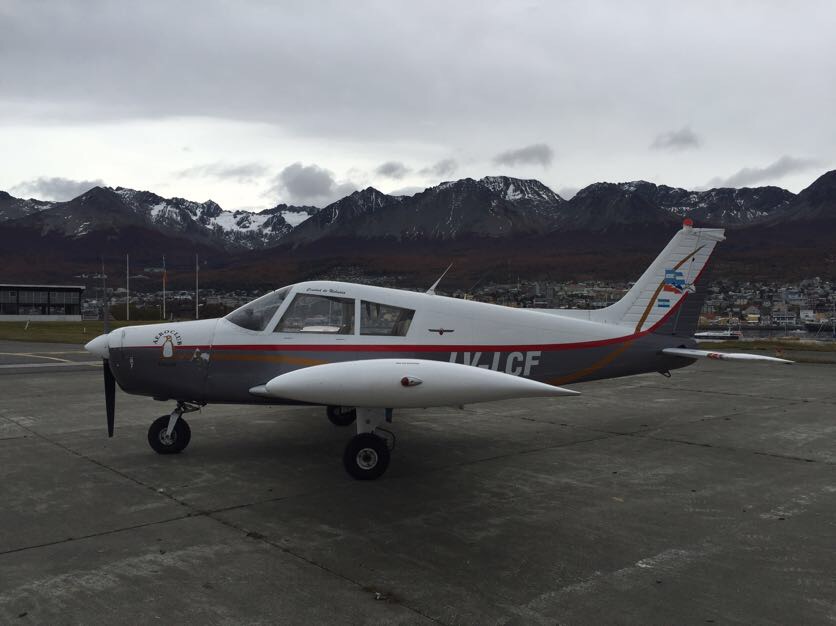 Interior: Upholstery in good condition. Eco-Leather seats, floor mat and side panels in eco-leather in light beige. (with wear and tear due to good use and the course of time)

Exterior: Basic color white with gray with red and brown stripes.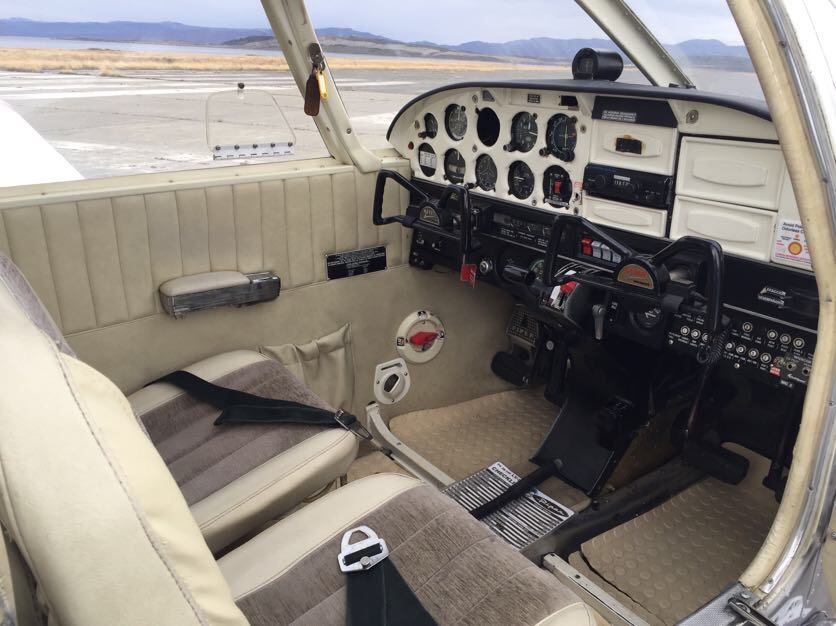 Cabin equipment:

Altimeter, Speedometer, Variometer, Directional Gyro, Turn and bank indicator, Artificial Horizon (under repair).

NAV Equipment Narco NAV 121 VOR/LOC Indicator / NAV Receiver.

Audio panel COM Narco COM 120/20 TSO.

Headphone connections in all seats.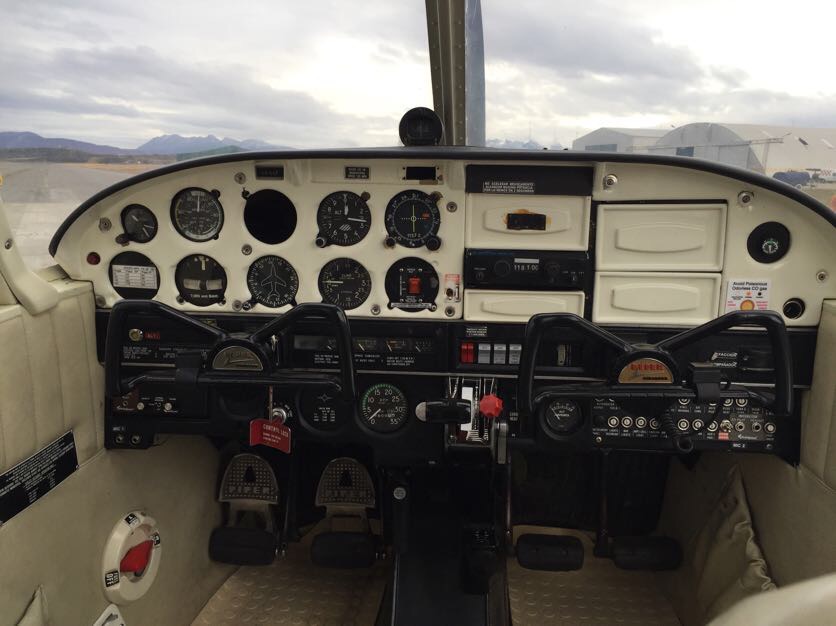 PERFORMANCE:
Cruising speed: 112 kt.
Consumption at 60%: 6.75 GAL/h.
Consumption at 75%: 9.2 GAL/h.
Fuel capacity: 50 USGal.
Autonomy: +/- 5 hours of flight.
COST: USD $60,000.00 U.S. dollars, free of all expenses.
AVAILABLE FOR IMMEDIATE DELIVERY in Ushuaia, prior transfer of ownership.