The Aeroclub Ushuaia announces to the public that it has offered for SALE the aircraft Piper Lance II, PA 32-300RT. Papers and licenses up to date. No accidents or incidents.
Interested parties: Contact the Aero Club Ushuaia at (02901) 421717 / 421892 or by e-mail: contacto@aeroclubushuaia.org.ar for more details and sale value.
Intermediaries abstain, no commission is paid.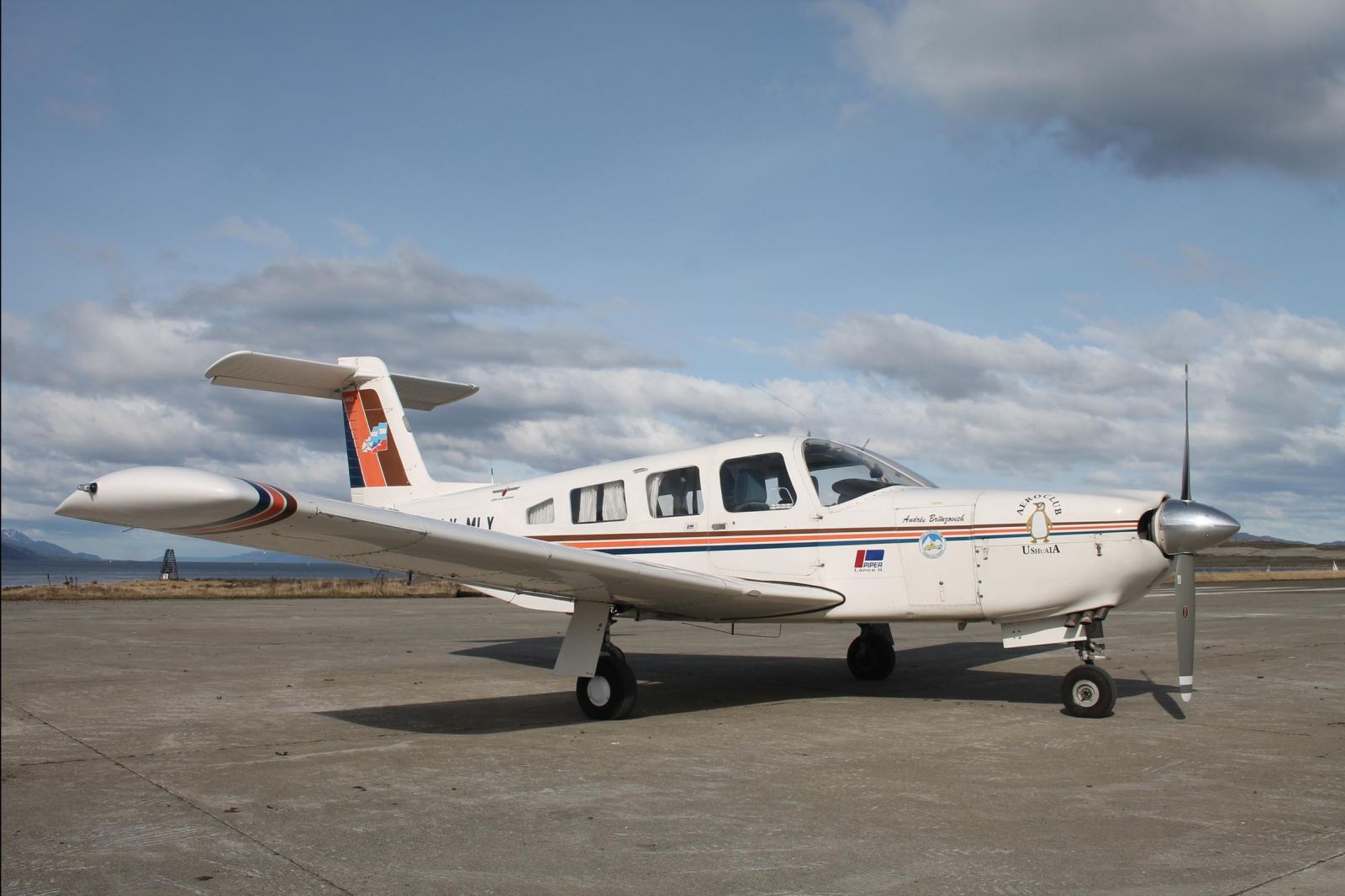 DESCRIPTION:
Model year: 1978.
Very good general condition.
Sole owner.
Always hangared.
Capacity: 6 seats. Rear seats in "Club" configuration (facing each other). Ideal for family or commercial use. Large rear loading door, suitable for aero evacuation stretcher.
Retractable train.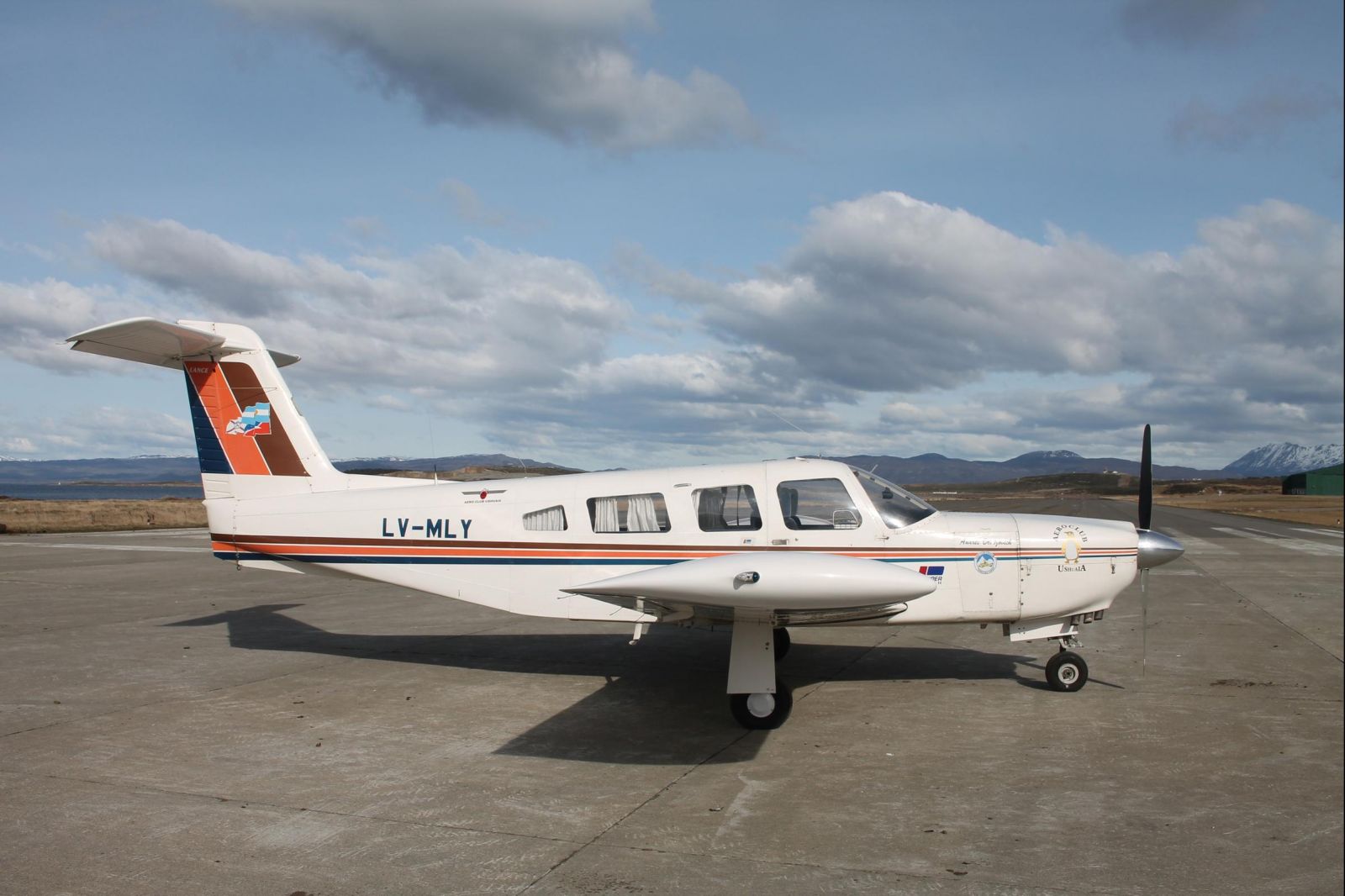 Glider: Grand total 2,578.8 hours. (it is delivered with a valid annual license). Excellent condition
From 1000 hours: 556.5 hours.
Train: complete run, change of bolts and bushings at 1,000-hour inspection.
Engine: Lycoming IO-540-K1G5D. 2,582 hours.
Propeller: Hartzell HC-C2YK-1BF, 2,582 hours (TG), flown in 2015, enabled until 2021.
Total hours: 2,582 hours.
DURG: 556.5 hours. Qualified until 2022.
Enabled up to 4,005 hours grand total.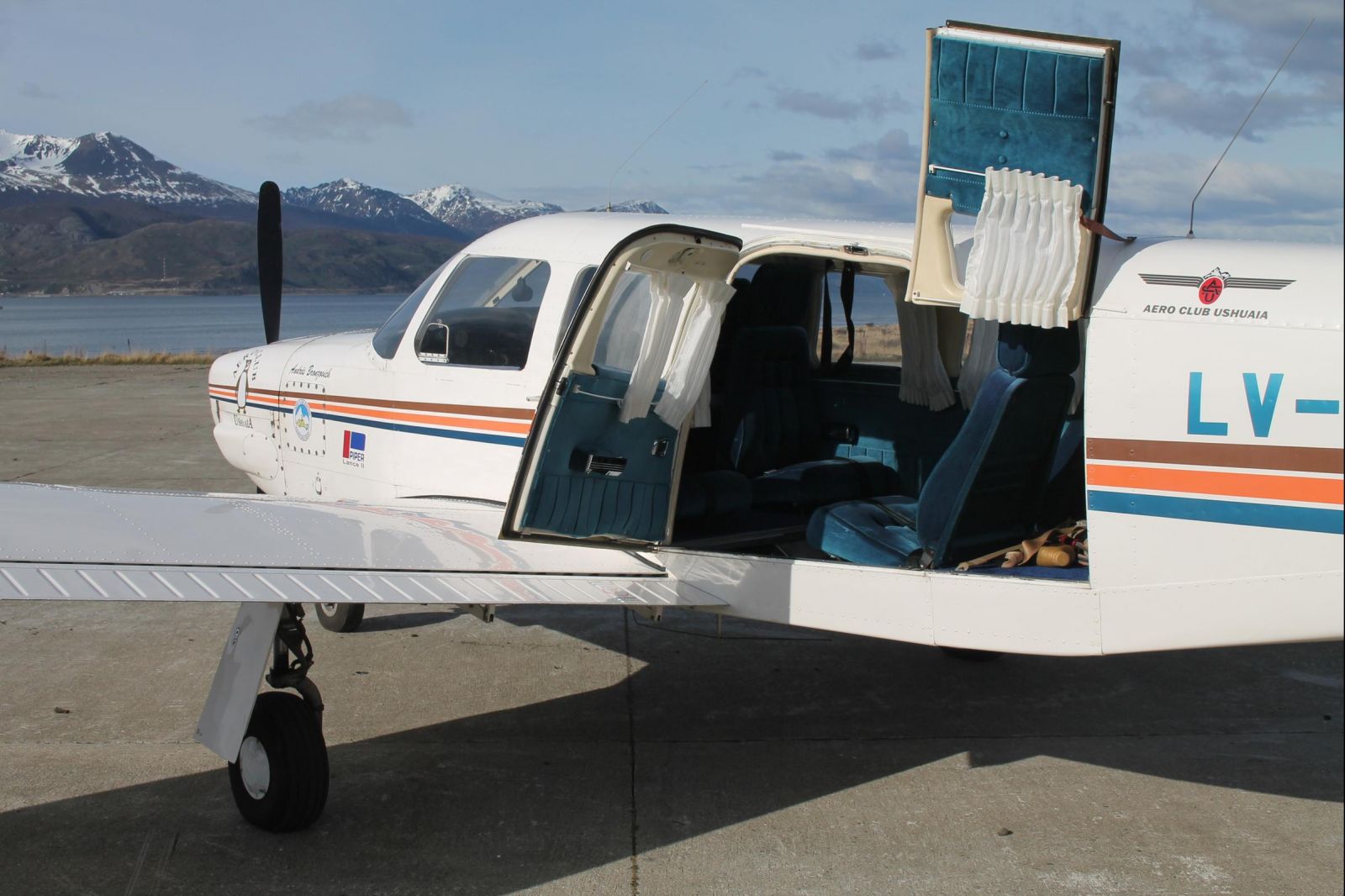 Interior: Upholstery in good condition. Corduroy seat fabrics, floor carpet and corduroy side panels in blue.
Exterior: Original Piper paint scheme in good condition. Basic white color with blue, orange and brown stripes.
Front cargo compartment.
Rear cargo compartment.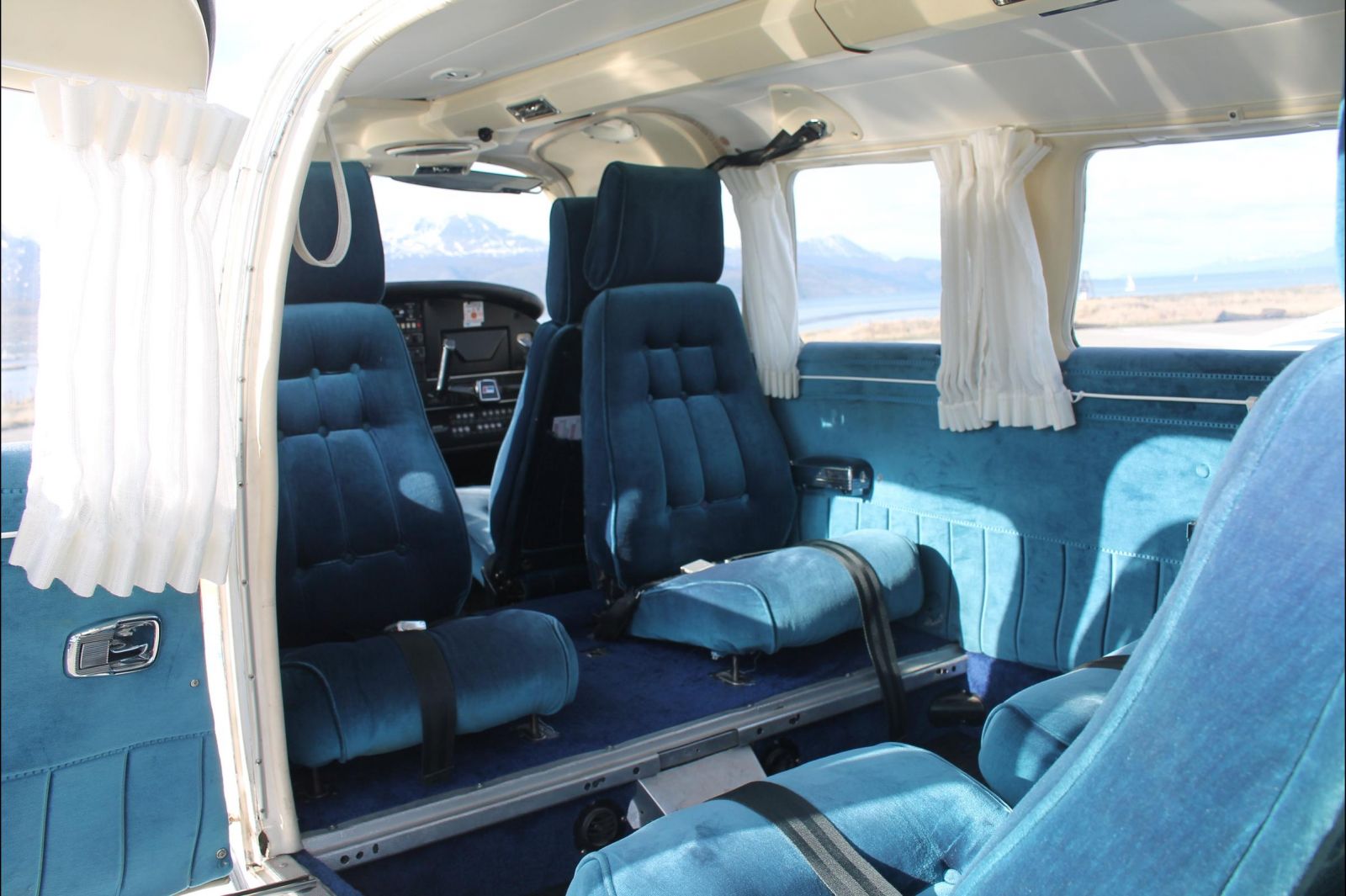 Cabin equipment:
1 Altimeters.
Garmin 100 GPS.
COM and NAV King KX 155 TS0 equipment.
COM and NAV Narco MK 12 D+TSO equipment.
Narco CP I25A TSO audio panel.
DME King KN 64.
King K176A transponder.
1 VOR King.
1 VOR/ILS Narco.
Autopilot Piper Autocontrol IIIB.
ELT Artex.
Headphone connections in all seats.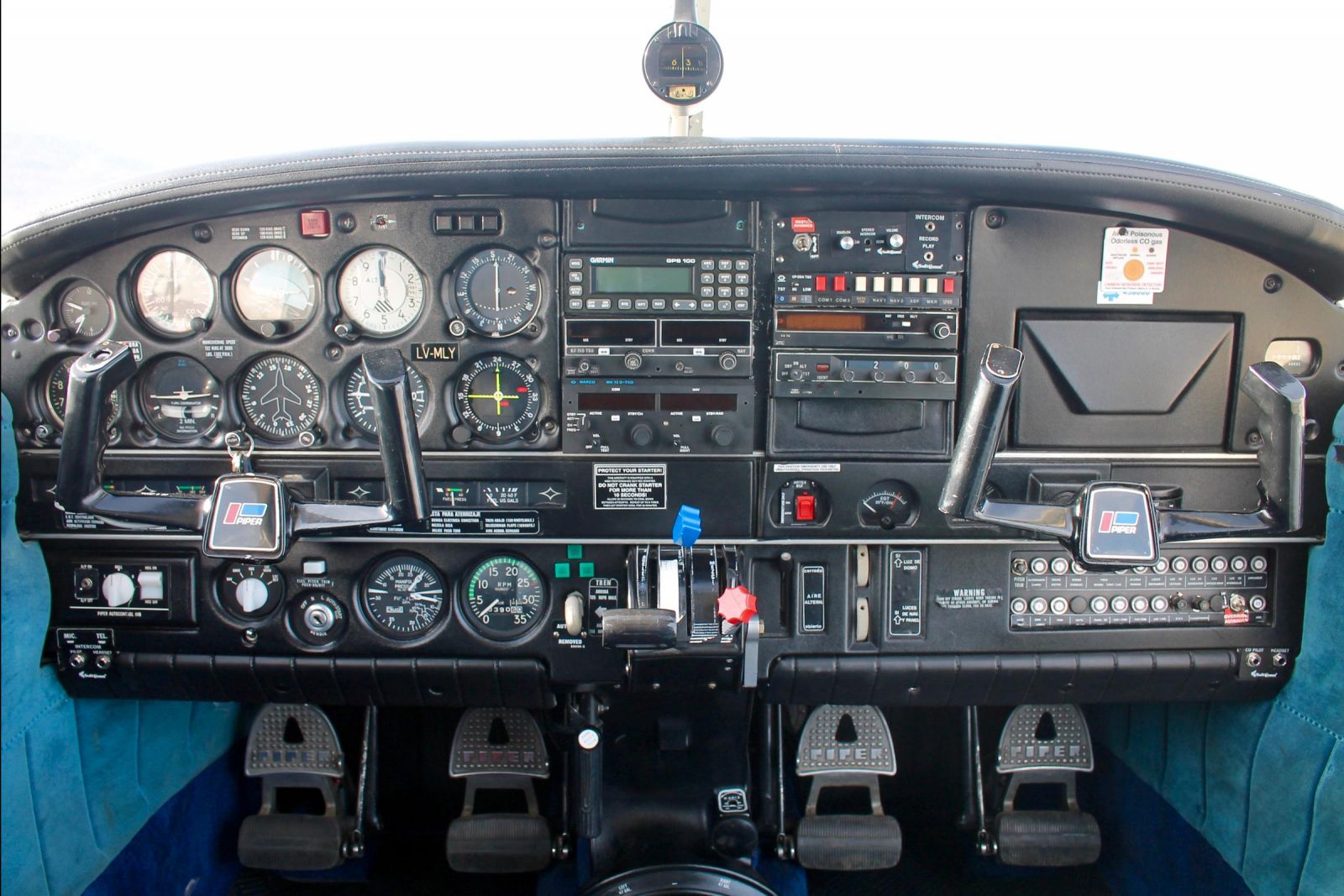 PERFORMANCE:
Cruising speed: 150kt.
Consumption at 55%: 12.8 GAL/h.
Consumption at 65%: 13.8 GAL/h.
Consumption at 75%: 18.0 GAL/h.
Fuel capacity: 97 USGal.
Autonomy: +/- 6.5 hours of flight time.
COST: USD $150,000.00 U.S. dollars, free of all expenses.

AVAILABLE FOR IMMEDIATE DELIVERY in Ushuaia, prior transfer of ownership.